Which type of industrial washing machine inverter is good to use? This is the question of many people who are looking for the right type of inverter for industrial washing machines. This is a new washing machine line developed in Vietnam market from 2017-2018.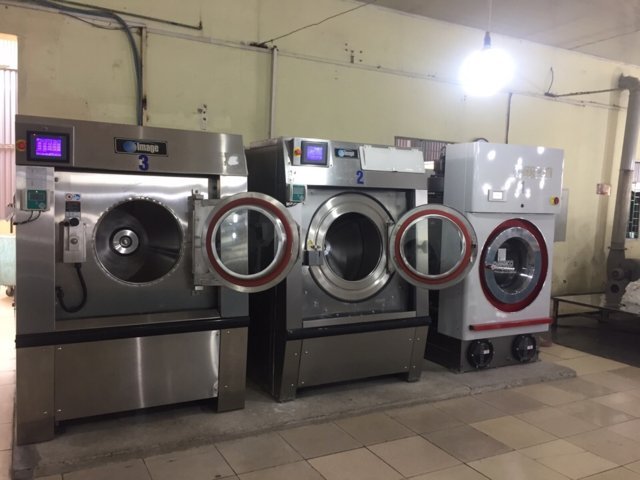 1.What is an industrial washing machine?
Industrial washing machine is different from normal household washing machine because it uses very large capacity and washing weight from 15-200kg of fabric weight.
Most industrial washing machines are imported from abroad, so the price of this washing machine is not cheap.
The life of an industrial washing machine is higher than that of a household washing machine, it can work continuously 24/24 without any problems.
In terms of size, industrial washing machines compared to household washing machines are also larger in size.
2.Uses of the inverter
The use of industrial inverters for industrial washing machines has many usage modes such as: speed classification for different fabrics, reverse rotation for washing and spinning, fast start and stop time , the moment of inertia of the large industrial washing machine is caused by the motor pulling the drum to rotate with water and fabric with a large volume.
The inverter is capable of connecting with control devices to monitor such as: CPU processor, MPU, display screen, washing mode.
3.What type of inverter is for industrial washing machines?
The vast majority of industrial washing machines currently on the market are using Delta Inverters, which is considered one of the product lines that are highly appreciated by the market.